Our Research Facility
For nearly 30 years, the Concentrics Center for Research (CCR) has been working with leading pharmaceutical, biotechnology, nutritional, and device companies to create and execute innovative research.
Our research site is unique in that we have the flexibility to conduct:
Qualitative pre-testing for Rx-to-OTC Switch studies:

label comprehension
self-selection studies

Clinical research studies
Specialized custom marketing research
Our team is able to pretest your design, study flow and questionnaire before launching a full-scale study. This allows our clients to readjust the design and other study elements prior to study initiation. Often this can result in our clients saving time and money.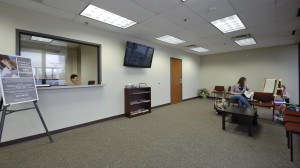 Our relationships are guided by our Code of Ethics: We provide Quality Research Services by building relationships with each other, clients and patients founded on the following principles of:
◊Respect
◊Honesty
◊Teamwork
◊Balance
Our research staff have multiple years of research experience, participate in regular training including ICH/GCP guidelines, and several staff members are CCRC certified. Core staff includes 1 operations manager, 1 medical liaison, 2 recruiters, 11 physicians, 6 physician assistants, 4 registered nurses, and 3 study coordinators.